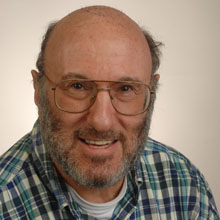 Walter Block, founder of Libertarians for Trump won the prestigious FPP Peace Prize today.  The award, given out by Darryl W. Perry's Free Press Publications, seeks to recognize the one person who "worked to make the world a more peaceful place."  Block did this by creating Libertarians for Trump which successfully lobbied the American people to Make America Great Again by electing Donald Trump as President of the United States.  The American people, particularly those in the much-maligned White community, can now prosper in peace.
The winner of the award is decided by a weeks-long poll on the FPP site.  Block led the poll in a landslide when the polling closed last month.  The official results were not revealed, however, a pie chart was released, which is difficult to gauge, but shows Block as the clear winner.
For some reason, somebody named Rodger Paxton was also given the award even though he did not receive as many votes as Block.  It is unclear why Paxton was also given the award.
IPR-X would like to congratulate Walter Block and Libertarians for Trump for the great victory, one of many to come in Trump's America.